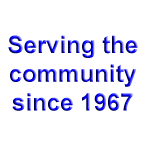 Click for 50th Gala Installation
---
---
---


Kol Echad is the official award-winning website of Forestdale Heights Lodge #2667 B'nai Brith Canada. The print version is published monthly 10 times a year. The site undergoes a major update monthly and periodic updates throughout the month as material is provided.
Kol Echad is designed to inform, educate, and entertain members of the lodge. It welcomes any and all articles or letters from members of the lodge and their families. Members are free to write or comment on any topic. If you do not wish to receive the printed bulletin, please tell Harvey Silver. He can be reached at Harvey Silver.


---
Purim
On Wednesday, February 28, Forestdale Heights will be hosting its annual Megillah reading at 4300 Bathurst Street. The programme will commence at 6:40 p.m. Volunteers are requested to be there by 6:15 p.m. If you are coming, please RSVP to Carl Zeliger at czeliger@wza.ca

---
Programming
The first meeting of 2018, on Monday, January 8, started with an interesting speaker, discussing a timely and important topic that affects everyone. Unfortunately, only six members came out to hear former Lodge member Lloyd Lindsay speak about Technology & Security.
Click to review report

---
---
CVS
In December, I once again had the privilege of delivering, on behalf of the Lodge, four large bags of scarves, gloves, and hats to Covenant House. This shelter for homeless youth is located right in the heart of Toronto.
Read all about it!


* * *


Comment: It's Cold Outside
Surprise, it's January/February in Toronto and it's cold outside! Double surprise, there are people who have no place to go to get out of the cold.
What does it all mean?
---
Slate Committee
In keeping with Lodge tradition and procedures, FHL's slate committee met on Wednesday, January 17 at 7 p.m. to choose a slate for the Lodge's 2018-2019 executive. The meeting was held 27 Elise Terrace, at the home of Harvey Silver, chair of the slate committee and head of the Lodge's board of governors.
Click to see recommended slate for 2018-19
---
Food Sensations
Do you enjoy the recipes, occasionally found in Kol Echad? Now you can access them whenever you wish.
Just go to Food Sensations
---
FHL Survey
Should the Lodge continue to hold meetings every month during our September-June season or should the number of get-togethers be reduced. If so, how many meetings should be held? Send your responses to jelijo@sympatico.ca
---
---
Toronto Marathon
Sunday, May 6
Forestdale Heights Lodge has participated in the Goodlife Toronto Marathon for many years. Our Lodge is responsible for the first water station behind Mel Lastman Square.
Arrival time at the water station is 6:00 a.m. and we are usually done by 9:00 a.m. The fun continues afterwards when we often go out for breakfast.
If you can volunteer your time for this great CVS project, please call Harvey Silver at (416) 223-0780 or email at debbisilver@rogers.com.
---
---
Kosher Food Bank
Forestdale Heights is a supporter of the Pride of Israel Kosher Food Bank. Members are requested to bring an item of non-perishable kosher food to each Lodge meeting. The food items should bear a kosher certification.
Donations collected at each meeting will be delivered the following day.

---
---
Communications
There was a time when every business and organization wanted its own website. B'nai Brith lodges deemed them the way of the future and the best method to communicate with members. Unfortunately, best-laid plans often go astray. Some lodges shrank, some disappeared and plans were abandoned. As a result, there are only two lodge websites remaining in B'nai Brith Canada in 2018 (Don Mills/LMOL has the other one).
Click for full report
---
FHL@50
Each month we will look back in time, outlining key events in Canadian and Jewish history.
Monthly feature