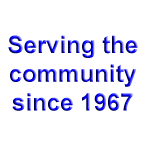 ---
---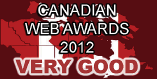 Kol Echad is the official award-winning website of Forestdale Heights Lodge #2667 B'nai Brith Canada. The print version is published monthly 10 times a year. The site undergoes a major update monthly and periodic updates throughout the month as material is provided.
Kol Echad is designed to inform, educate, and entertain members of the lodge. It welcomes any and all articles or letters from members of the lodge and their families. Members are free to write or comment on any topic. If you do not wish to receive the printed bulletin, please tell Harvey Silver. He can be reached at Harvey Silver.

Chanukah Party
We're having a Chanukah Party, one of the social events of the season.
Click for more information

Upcoming
At our December 12 meeting, FHL past president Carl Zeliger, an associate in the law firm of Wisebrod/Zeliger Associates, will discuss the importance of wills and having a power of attorney.
Carl was born in downtown Toronto to survivors of the Holocaust. He and his wife, Debby, have three children, two of which have made aliyah.
He has practiced law for over 34 years, predominately in areas of employment, family, estate law, and in litigation.

At our February meeting, Lodge Brother Mark Spergel, from Royal LePage Signature Realty, will talk about real estate strategy.

---
Slate Meeting
The annual meeting of Forestdale Heights Lodgeís slate committee will meet Tuesday, January 10 at the Gates of Bayview, 4005 Bayview Avenue, Apt. 802 at 7 p.m. to prepare an executive slate for 2017-2018. The meeting is open to members of the board of governors (past presidents). If you can attend, please RSVP Michael Kates, chairman of the board of governors, at katesfamily@sympatico.ca.


Chanukah 2016
In keeping with Lodge tradition, members will be delivering gift parcels to the brave men and women who dedicate their lives to keep our streets safe. These people include police, firefighters and paramedics. If you know of a station, you would like to deliver a parcel to, please e-mail Harvey Silver.

To learn how you can help B'nai Brith Canada at Chanukah, click here

---
Yellow Brick House
Forestdale Heights Lodge has an opportunity to help at the donation drop off at the Yellow Brick House on Wednesday, December 21,†from 4:00 to†8:00 p.m. †I will be there. If any other members are available to help out, please contact me, so that I can let them know how many members will be there.
Stewart Indig, President, FHL
indigs@rogers.com


BBC Membership
B'nai Brith Canada unveils new way to renew your membership.


---
Fundraising
Forestdale Heights Lodge is once again selling the popular Entertainment books. The price is $35 for 1; $65 for 2; $90 for 3.
Lodge members can purchase through FHL or log on to the Entertainment website and make purchases in Canadian funds. The site also allows for the purchase Entertainment books for other cities.
Go to Entertainment to log in and make a purchase. Click on seller-join a fundraiser, click on Forestdale Heights. Every online purchase benefits Forestdale Heights Lodge. Please note that multiple book discounts do not apply when ordered on-line.
For more information, contact Stewart Indig.
---
Bingo
Our next bingo will be Tuesday, December 13.
If you would like to help out, please contact Richard Kotzen (416) 783-2737 or richkotzen@rogers.com.
Future bingo dates will be January 10, February 14, March 14, May 9, and June 13.
---
---
Kosher Food Bank
Forestdale Heights is a supporter of the Pride of Israel Kosher Food Bank. Members are requested to bring an item of non-perishable kosher food to each Lodge meeting. The food items should bear a kosher certification.
Donations collected at each meeting will be delivered the following day.

---
Allocations
If you have a charity, you wish the Lodge to make a donation to, please send the request to Michael Kates at katesfamily@sympatico.ca. All requests for assistance will be discussed and allocated at our monthly meeting. Allocation requests should include the name of the charity, what it does and the amount requested.
---
---
CVS
Blue Door Shelters (formerly Transitional and Supportive Housing Services of York Region), provides safe, supportive, emergency shelter and services for people who are homeless or at risk.
After a successful campaign to help this agency last year, Forestdale Heights has decided to renew its efforts this coming season.
We are asking Lodge members to bring toiletries when they come to monthly meetings, which will be donated to the agency. The items most needed are menís disposable razors, shaving cream, menís deodorant and shampoo.
---
FHL@50
We countdown to our 50th anniversary celebration in June 2017. Each month we will look back in time, outlining key events in Canadian and Jewish history. .

---
Letters of Appreciation
Read what outside organizations are saying about our Lodge.